20 Uncomfortable Body Modifications That Will Make You Squirm
Altering one's anatomy or otherwise known as Body modification is already a thing nowadays. It can certainly come in a lot of forms; you'll just have to be daring and creative, and of course think if it's safe for you. Body modification comes in a lot of levels and some are really extreme. Take these 20 pictures and see if you'll not squirm in your seat.  
Advertisement
1. Corset piercing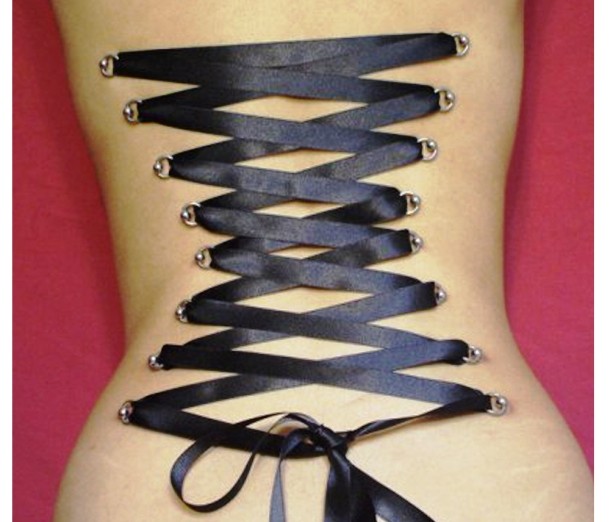 One of the most painful body modifications known is the corset piercing. This is when a person's back is pierced numerous times from the sides then a lace is inserted on the holes to make it like a corset. Because this modification is extremely painful and the chances of injuries are high, corset piercings are not suggested to be permanent.