Avid Book lovers will be mesmerized by this! An Igloo made using Books!
Miler Lagos, a Colombian Artist, has constructed an igloo using books! Yes, you read that right. This dome-like structure was displayed in New York's MagnanMetz Gallery late last year. The structure was named as 'Home' and was constructed by carefully aligning several books to give them a igloo type formation.
Below are the snapshots of Lago's formation.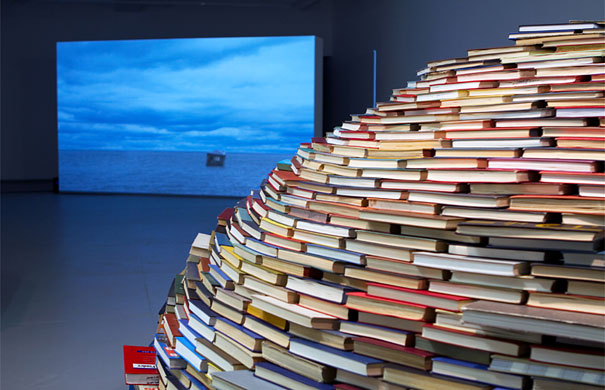 [wp_ad_camp_1]