LogicGoat giveaway: Win an iPhone 6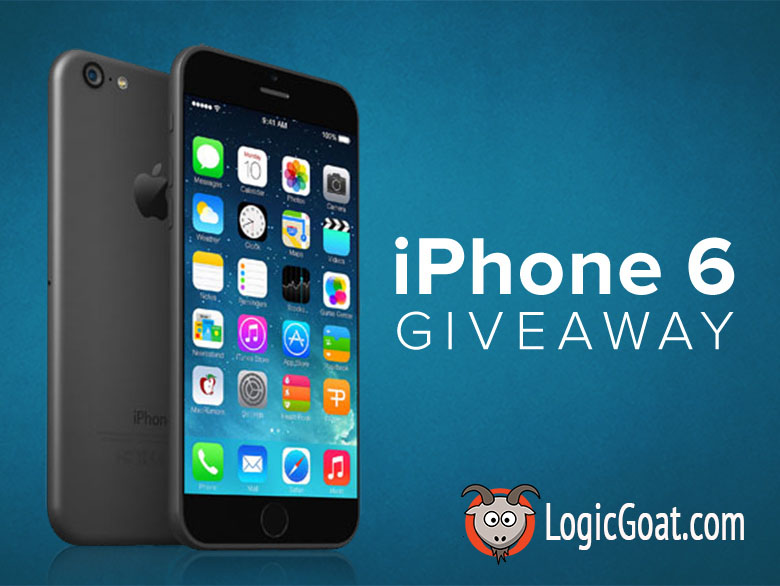 LogicGoat is giving away one latest Apple iphone6 device to one lucky reader for FREE!
That's right! FREE. No strings attached.
Are you as excited for the iPhone 6 as we are?!?  A ton of you were able to pre-order last week. A bunch more of you were in line at stores all over the world to get your hands on your new iPhone. Why shell out hundreds of dollars and wait in a line up for what will seem like an eternity when you could just enter to win the iPhone 6 Giveaway at LogicGoat? You have until Oct. 29, 2014 to get your entry in, so get to it! We will announce the lucky winner here on the blog. For mobile phone repairsPro Phone Repairs of Albuquerque, it is best to check out the stores here!
Winners: Congratulations to  Johnathan Figueroa of  Morristown, NJ.
Special Mentions: Mark Cook, Amy Heffernan,  Stacey Roberson
iPhone 6 Giveaway

Increase Your Odds with More Entries!
The more points collected, the better your chances of winning. Share on all social media networks for additional entries. The more your friends and followers enter, the more entries you receive. Good Luck!
Giveaway Details:
This Giveaway ends at 11:59 p.m. Eastern Time on Thursday, October 29, 2014. One (1) lucky winner will be drawn at random followed by an announcement on this post.
Terms & Conditions:

One entry per person. If we find you trying to cheat and enter multiple times, you will be disqualified. The contest is open to USA residents only. And the prize is just the phone, any contract and accessories are the responsibility of the winner. Good luck!
[mc4wp_form]