How Does Pop Culture Affect The Popularity of Baby Names?
How could it be that a name like 'Jasper' could go from being the 567th most common name for boys in 2006 to being the 248th most popular name in 2013? For a name to jump over 300 spots in a mere 7 years is suspicious to say the least – that's a 72% increase! What could have compelled so many parents to fall in love with the name Jasper?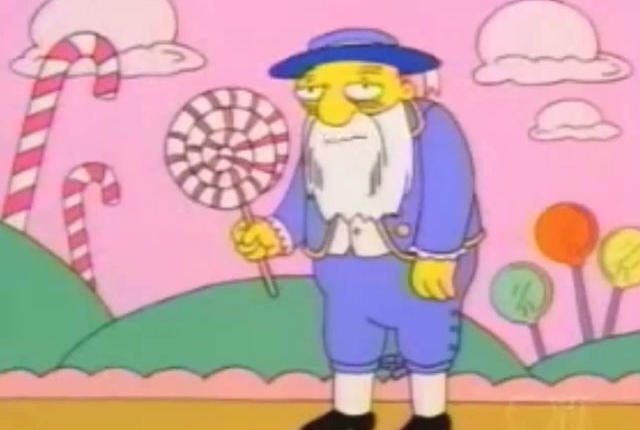 As this chart shows, 'Jasper' was at its most popular in the 1880s before going into a sort of hibernation period, only to suddenly re-emerge as a popular name at the end of the 2000's.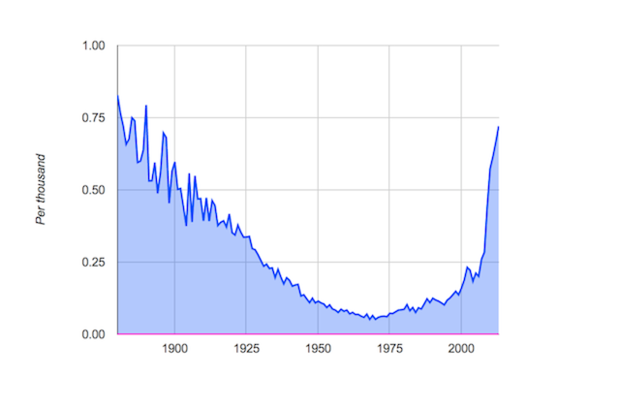 And 'Jasper' is not alone: the name 'Benjamin' follows a similar curve, falling off the charts for quite a while before suddenly becoming popular again: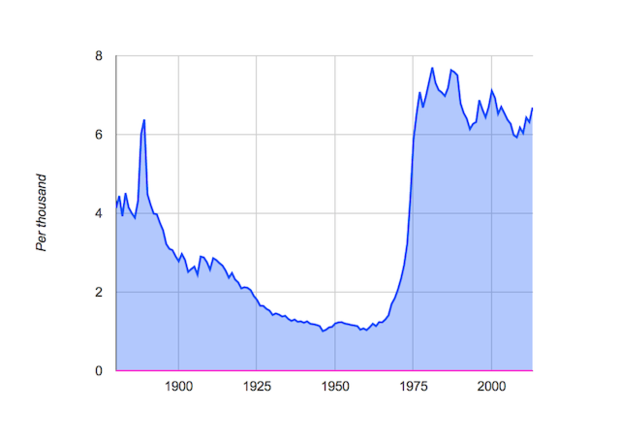 So what do 'Jasper' and 'Benjamin' have in common? Both names were featured in a pop culture phenomenon that rocked the world right before becoming popular again. For 'Benjamin', it was The Graduate, released in the late 1960's right before 'Benjamin' spiked. The main character, Benjamin Braddock, charmed families enough for them to name their children after him, causing a huge uptick in baby Benjamins.
As for 'Jasper' (not, unfortunately, inspired by the lovable and elderly Simpsons character), you can look to the wildly popular Twilight saga by Stephenie Meyers, home of Jasper Hale. And 'Jasper' isn't the only Twilight-inspired name to return to the public eye: 'Isabella', for the lead female character, Bella, hit it big in 2009, while 'Cullen', the last name of Bella's love interest, saw a huge, 300-spot jump in the same year.
Luckily, Twilight isn't the only thing in pop culture to influence baby names in the US. In 2014, shortly after the first season of the Netflix show Orange is the New Black, names like 'Galina', 'Nicky', 'Piper', and 'Dayanara' became trendier, each showing at least a 19% increase in popularity according to Baby Center.
And it's not just die-hard fans who will name their children after pop culture characters: even if you've never read or seen the source of the name, once a name becomes popular it pops up everywhere, including baby name sites.
The way certain pop culture-inspired names sound can also inspire other names to become popular. This helps explain why the name 'Jaden', which gained popularity after Will and Jada Pinkett Smith gave it to their son, spurred a huge boost in the prevalence of names like 'Jayden': 'Jayden' was 2013's most popular boy name in New York. Wattenberg explains that the cadence of Jayden fits into a school of boy names that sound very similar: 'Aiden', 'Braden', 'Caden', etc.
Not too far in the future, these baby Aidens and Jaspers will have grown up and begin taking on the task of leading our nation's future: someday you might find yourself watching a press conference with Secretary General Cullen, and be inspired to dust off that old copy of Twilight: Eclipse.