See Why Cheerleader Images Made Most Of The People So Angry!
A cheerleader from Red Raiders of Texas Tech University, Kendall Jones, has hurt the sentiments of various people. This is not because of something she did on the athletic field but because of some internet activity. People are so angry that they wish that she would be penalized for the act.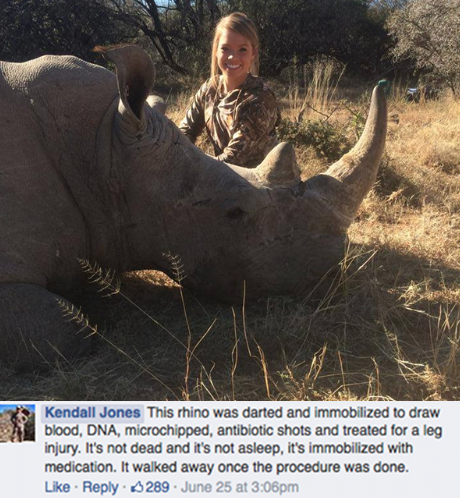 Jones, who is also a proud hunter, had posted her pictures on her Facebook Page, posing with her "trophies". The pictures show her posing with carcasses of animals such as lions, tigers, leopards, etc. These pictures have ignited a spark within many people according to whom the pictures are displaying cruelty being done with animals. By now, over 130,000 people have signed a petition to ask Jones to remove these images from the site.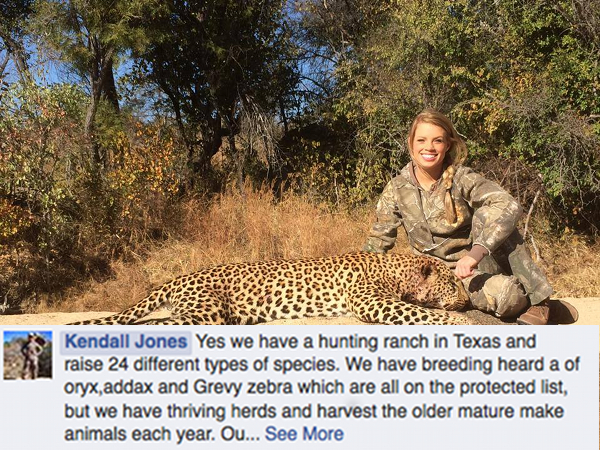 (H/T Elite Daily)
But 19 year old Jones doesn't agree with these people. Although Facebook has removed some of the content from her page, she has decided to put her point forward and prove herself correct. She has made a page "Support Kendall" to defend her actions. The page has been liked by nearly 75,000 people.  On both the Facebook pages, she has described her actions to be legal and the pictures to be an act of promoting ethical conservatism.