[tps_header]People are going hammer and tongs after selfies, but sometimes there is definitely a price to pay. The dangers of selfie can easily be gauged from a recent study which suggested that more people die taking selfies, rather than dying from shark attacks. These 20 people are doing their best to prove that the statistics is right. Watch their madness and keep away from repeating their mistakes.[/tps_header]
1. He is probably trying to meet Jesus after climbing on top of the Jesus statue.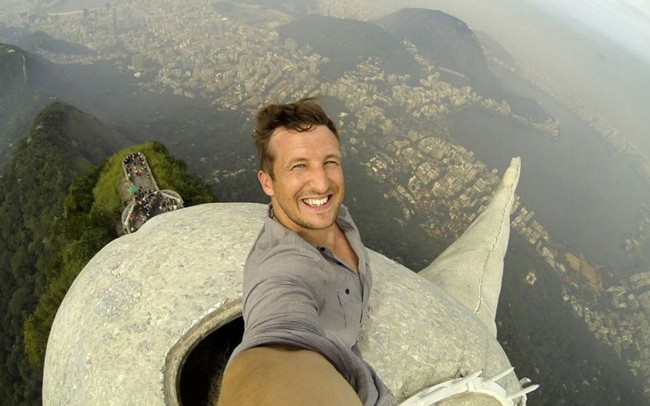 Was this article helpful?