Stereotypically speaking, tattoos are seen as nasty and are sometimes associated with negative connotations. Today, it is about high time that people change that outlook. Here are 20 wonderful photos of tattooed parents and babies that will change the close-minded outlook of others.   
1. That Serious Face Though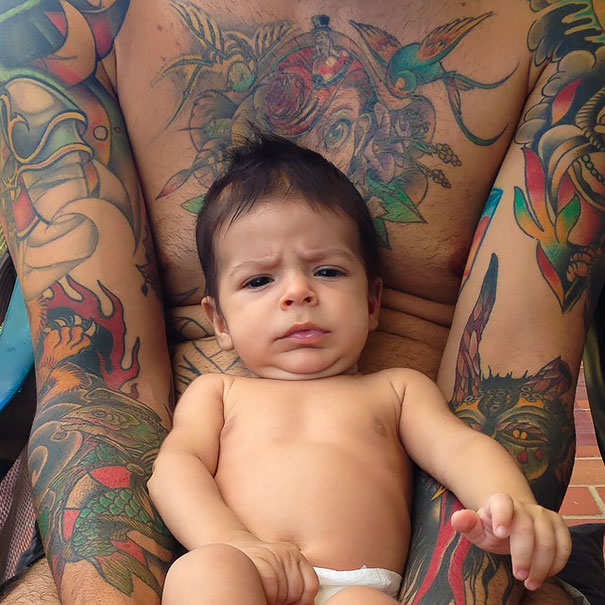 Was this article helpful?