Over-The-Top Wedding Reception Recreates the Heavens
When a wedding reception has a title, like a piece of art or a play, you know it's going to be good, but it also might be so-bad-it's-good. The wedding reception you see below is for an artist who collaborated with the design team. This is the aftermath of a wedding held in Dubai and it is incredible.
Apart from the reception, couples who are planning their wedding also need to look for wedding bands, They may take a look at this website to see a variety of wedding bands they can choose from.
Yeah, I wanted something small and simple for my wedding.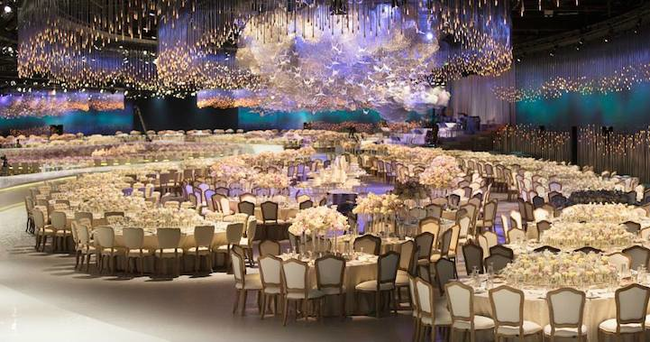 Bride and artist Sheika Lateefa wanted nothing short of magic on her wedding day. She got it in the form of the aptly entitled Lucid Dream. Thankfully, her dream wedding was the result of collaboration and support. There weren't any Bridezilla antics here. She worked with Designlab Events to create this dreamlike installation for her reception.
The result was a sparkling cloud suspended from the ceiling. Hanging mesh and more than 65,000 Swarovski crystals were used in the clouds. 15,000 light sticks and 4,000 paper cranes accented the piece. Purple lighting completed the heavens. The 2012 installation piece Cloud Terrace by Andy Cao and Xavier Perrot inspired the reception design.
The crystals, like water droplets, serve to highlight the cloud shapes
Do we have enough crystals?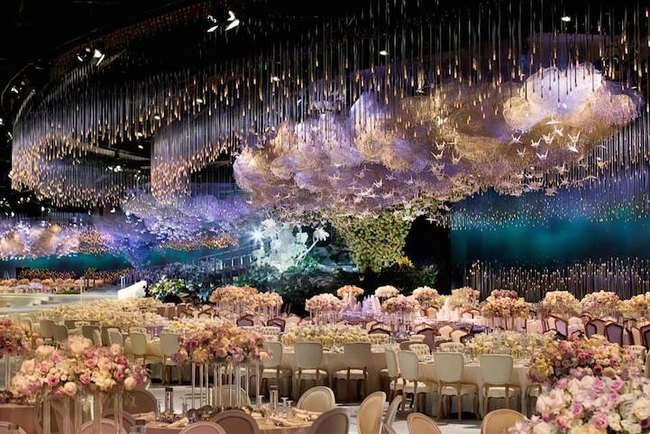 No, I think we need more crystals.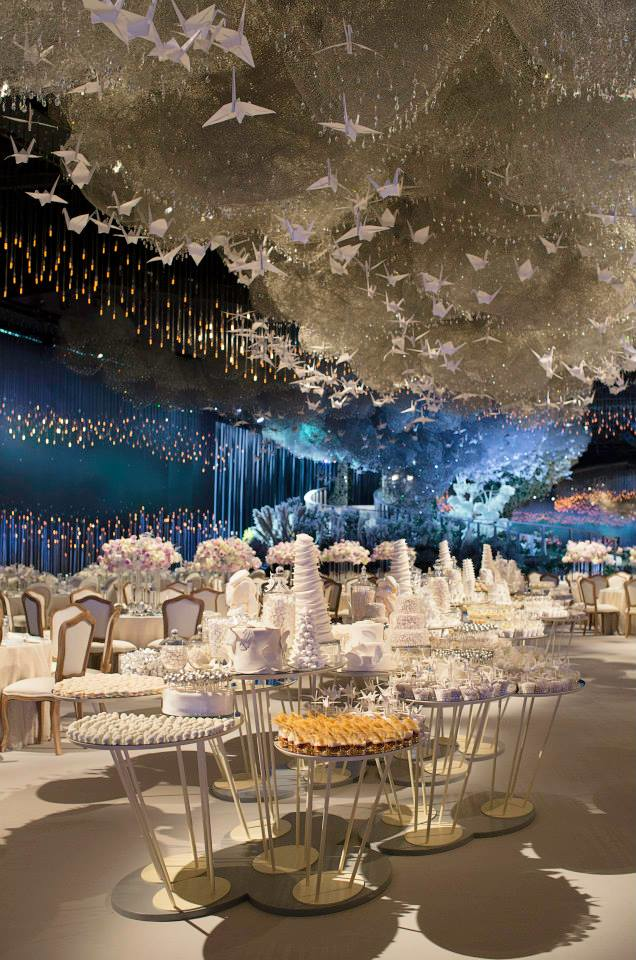 A view of the reception's stage.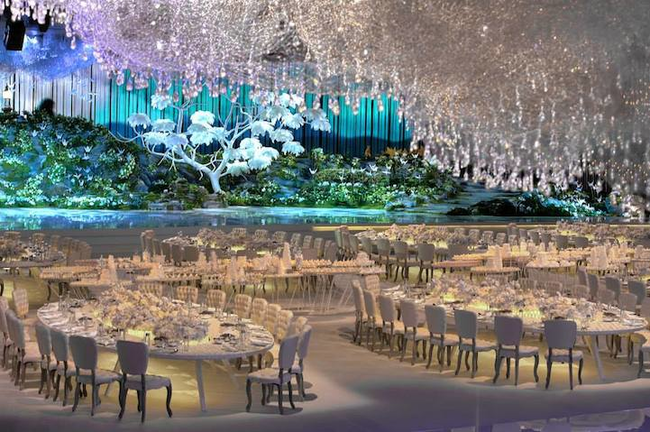 The reception space also featured a stage and performance. Designab Events is known for creating these huge-scale, over-the-top events for exclusive clients.
I think I'll be calling them for my next little get together. You know, something small and modest like this. We wouldn't want to go overboard!