What Are The Origins Of Spring Break?
Spring Break: when college students let loose and throw caution to the wind in a flurry of bikinis, booze, beaches, and bad behavior. While the mid-March tradition sees most of the United States still shaking off the winter thaw, beach communities across the Gulf and throughout South America and the Caribbean see a massive influx of young Americans looking to soak up the sun and score a really, really good time. How did Spring Break turn into the non-stop party that we know it as?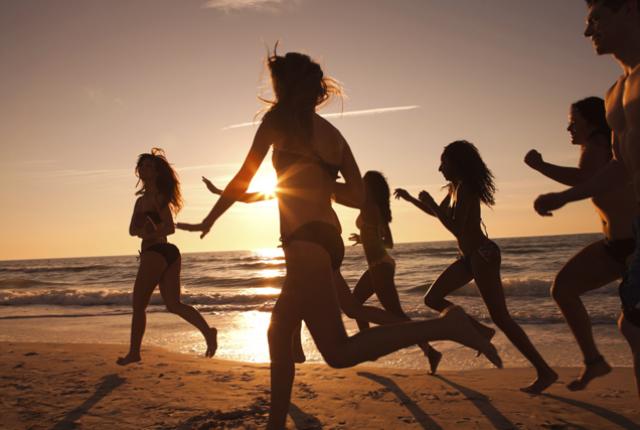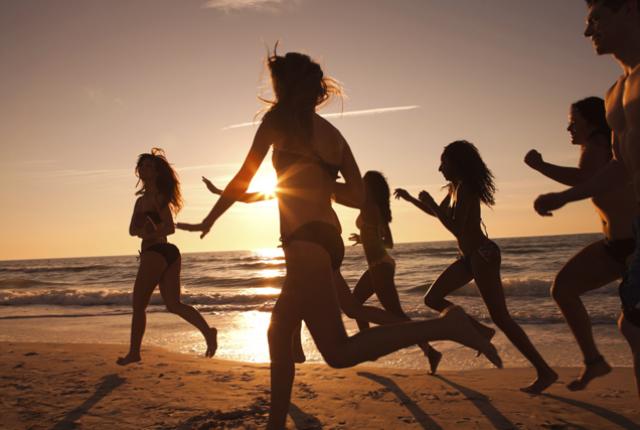 Spring Break Origin
For one thing, there's nothing new about having a party when spring comes around. Ever since the ancient Greeks and Romans, there have been major celebrations to hail spring, and the ancients knew how to celebrate. While they kept their ritual festivities in line with the wishes of Dionysus or Bacchus, there was no shortage of wine or food at these literal bacchanalias.
But Spring Break of today's age was founded on two events: 1928's unveiling of the Olympic-size pool in Florida's Fort Lauderdale, and 1960's MGM premiere of Where The Boys Are.
The Olympic-size pool in Fort Lauderdale cemented the city's future as a Spring Break destination, though it started out considerably less debauched. The pool was a huge draw for competitive swimmers, including student swimmers who would pour into the city during school breaks to the College Coaches' Swim Forum, which drew over 1500 youths from across the nation each year. Between 1938 and into the '60s, Fort Lauderdale was the place to be for Spring Break, and soon even non-athletes were flocking to the city to indulge in the beaches and beer that flowed freely.
Just as Fort Lauderdale's Spring Break festivities broke into the mainstream with a 1959 Time article, titled "Beer and the Beach," MGM premiered what would become the seminal Spring Break film of the period, Where The Boys Are. The film was focused on a quartet of college girls who seek fun in the sun (and, obviously, boys) on their Spring Break. Suddenly, every college-age student of either gender was looking to maximize their week off by taking in the surf, sun, and sand.
Since Fort Lauderdale can't possibly hold all the revelers, Spring Breakers started finding other beach communities to revel in. In 1985, Fort Lauderdale saw 370,000 students invading the beaches and causing mayhem across the city – after which the city began cracking down on Spring Break debauchery and even saying that Spring Breakers would no longer be welcome there. 1986 saw the premiere of MTV's soon-to-be-annual Spring Break, filmed in Daytona Beach, and as other cities were more than willing to attract the not-so-hard-earned cash of irresponsible coeds, Spring Break has proven itself to be a tradition that shows no sign of stopping.