STOLEN! 10 Famous Recipes So Good, You'll Never Know That These Restaurants Didn't Make Them.
[tps_header]If you're bored and too lazy to go out to grab a bite to eat, or simply want to make some $$$ of your own, here's something you could do. Always wondered how your fastfood meals are prepared? Well, here are 10 recipes to your well-loved meals from your favorite food chains like McDonald's, KFC, Starbucks, Taco Bell, and Applebee's. We'll even give recipes for making your very own Coke (and by Coke we mean the soda), Heinz Ketchup, and yes, even Neiman-Marcus' $250 Cookies. Who knows? If 10-year-old Cory Nieves can make a fortune out of cookies, you probably can, too.[/tps_header]
1. McDonald's Big Mac's Secret Recipe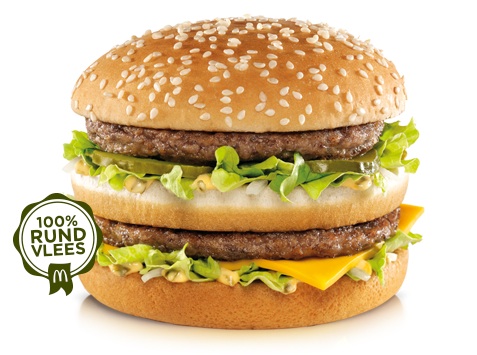 Who could resist Mickey D's gigantic burger? Not you, of course. If for some reason you can't get your hands on one (or just too lazy to), just head to the kitchen and prepare these:
For the sauce, you'll need these:
1/4 cup Miracle Whip
1/4 cup mayonnaise
2 tablespoons french salad dressing
1/2 tablespoon sweet relish
2 teaspooons dill pickle relish
1 teaspoon sugar
1 teaspoon dried, minced onion
1 teaspoon white vinegar
1 teaspoon ketchup
1/8 teaspoon salt
Make sure to mix everything at least an hour before you plan to make your giant burger.
For the main stuff, you'll need:
1 regular sized sesame seed bun
1 regular sized plain bun
2 beef patties (2 ounces each flattened to bun size)
2 tablespoons Big Mac sauce
2 teaspoons reconstituted onions
1 slice real American cheese
2 hamburger pickle slices
1/4 cup shredded lettuce
To create that famous Big Mac bun divider, cut the plain bun in half and remove its crown part, leaving the heel part to be used as the great Big Mac divider. Toast both sides of your divider then whip both with the sauce you have previously prepared. Cook both beef patties, then add 1/8 cup of shredded lettuce on top of each of the sliced buns. On your divider, place two pieces of pickles on top of the lettuce. On the bottom bun, place the slice of real American cheese on top of the lettuce. Place each of the cooked beef patties on the prepared bottom bun and divider, and cover with the crown bun. There you have it! Your first ever home-made Big Mac! For more recipes and reviews for kitchen products, check out Spice Kitchen.