STOLEN! 10 Famous Recipes So Good, You'll Never Know That These Restaurants Didn't Make Them.
4.Taco Bell Quesadillas's Secret Recipe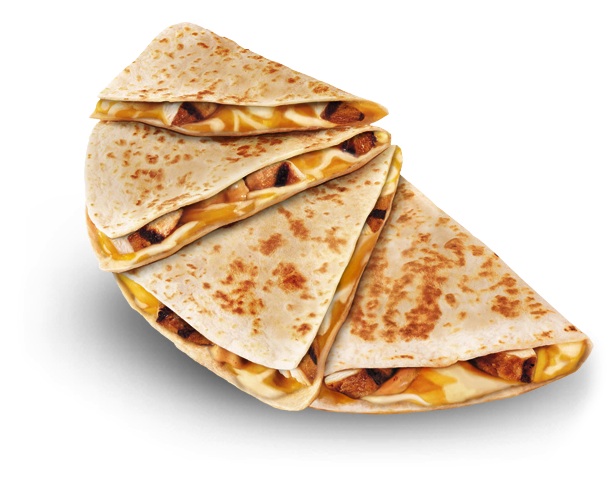 If it is Taco Bell's famed quesadillas you're craving for, you can cook that yourself too.
Here's all that you need:
For the sauce:
1/4 cup mayonnaise
2 teaspoons minced jalapenos, slices
2 teaspoons jalapeno juice, from minced jalepenos
3/4 teaspoon sugar
1/2 teaspoon cumin
1/2 teaspoon paprika
1/8 teaspoon cayenne pepper
1/8 teaspoon garlic powder
1 dash salt
For the quesadillas:
4 flour tortillas
4 chicken tenderloins
1 cup shredded cheddar cheese
1 cup shredded monterey jack cheese
2 slices processed cheese
To get started, combine all sauce ingredients and stir them until they're smooth. Grill the chicken in vegetable oil, cut into thin slices once they're cooked. Then, preheat the skillet over medium heat. Lay the tortilla one at a time into the hot skillet and sprinkle each with 1/4 cup shredded cheese and add 1/2 cheese slice on one side of the tortilla. Put about 1/4 cup chicken slices over the tortilla on the half that's covered with cheese. On the empty side of the tortilla, spread about one tablespoon of the sauce mixture. Fold the tortilla over, and gently press with a spatula. You may now cook your quesadilla until the cheese is melted, and then slice each into 4 pieces. You can now give Taco Bell a run for their money!