STOLEN! 10 Famous Recipes So Good, You'll Never Know That These Restaurants Didn't Make Them.
7. Reese's Squares' Secret Recipe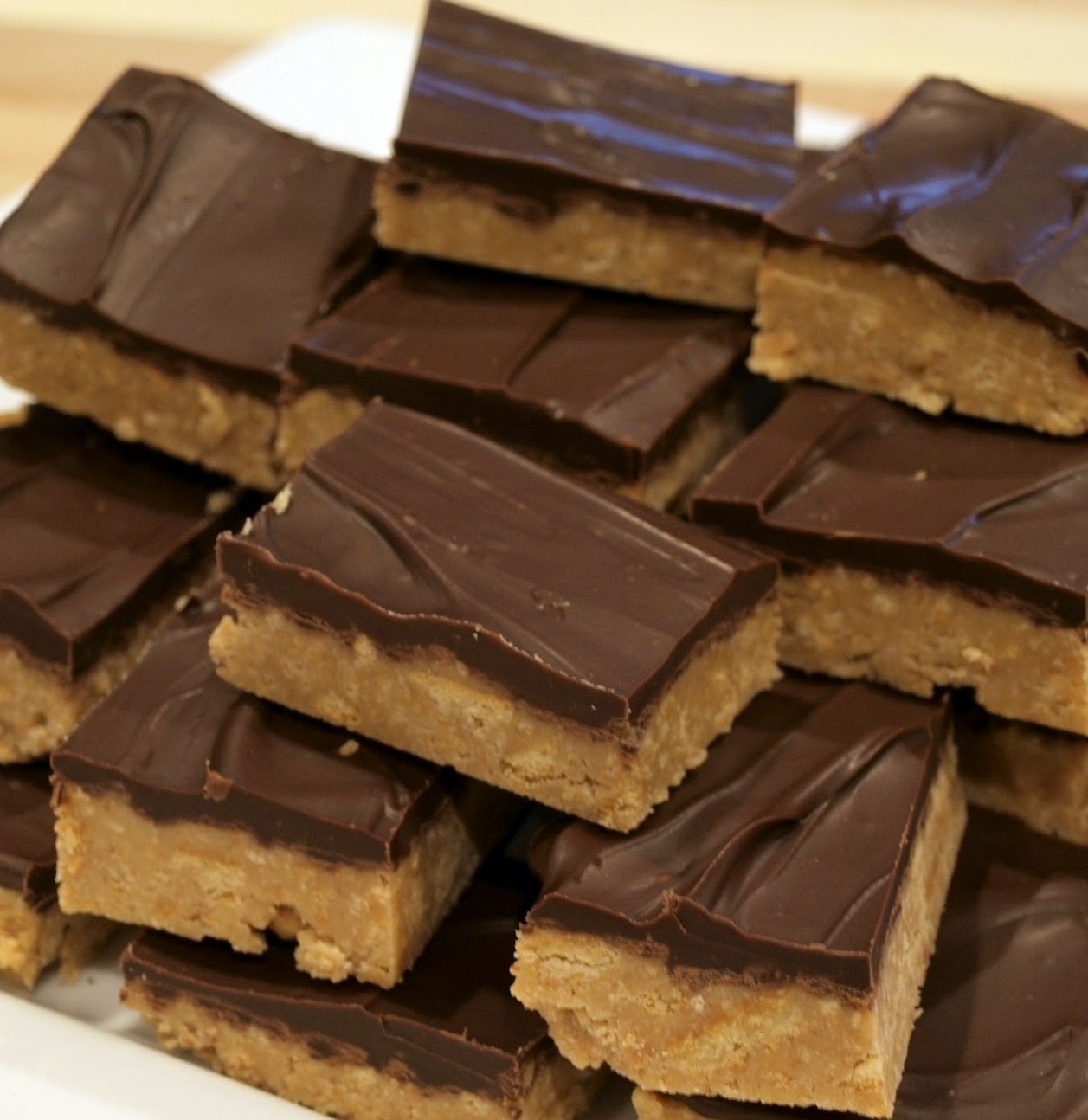 Ever had a friend who had a bag of Reese's that they just won't share with you? Don't cry. You can actually make something better, on your own, right now.
You'll just need these:
1 1/2 cups graham cracker crumbs
1 lb confectioners' sugar (3 to 3 1/2 cups)
1 1/2 cups peanut butter
1 cup butter, melted
1 (12 ounce) bag milk chocolate chips
And do these:
Combine the graham crumbs with the sugar and peanut butter and mix throughly. Blend them in melted butter until they're well combined. Press the mixture evenly into a 9 x 13 inch pan. Melt the chocolate chips in a microwave oven or in a double boiler. Spread it over the peanut butter mixture. Refrigerate until set and cut them into bars before they solidify completely.