STOLEN! 10 Famous Recipes So Good, You'll Never Know That These Restaurants Didn't Make Them.
10. Neiman-Marcus $250 Cookies' Secret Recipe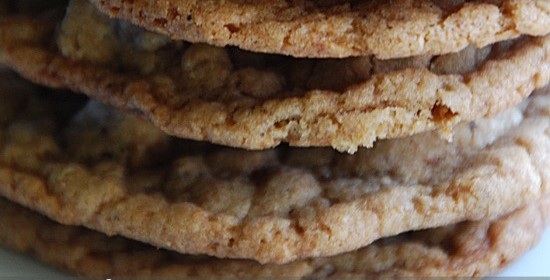 And finally, here's the recipe that has the potential to make you wealthy. Even if the urban legend doesn't hold true, if a ten-year-old can make a fortune out of cookies, why can't you?
Just prepare:
2 cups butter
4 cups flour
2 teaspoons baking soda
2 cups sugar
5 cups blended oatmeal
24 ounces chocolate chips
2 cups packed brown sugar
1 teaspoon salt
1 (8 ounce) Hershey Bars (grated)
4 large eggs
2 teaspoons baking powder
2 teaspoons vanilla
3 cups chopped nuts (your choice)
Make sure to blend the oatmeal into fine powder. Cream the butter and both sugars, and add eggs and vanilla. Mix them together with flour, oatmeal, salt, baking powder and soda. Add the chocolate chips, grated Hershey Bar and nuts. Roll them into balls and place them on a cookie sheet, giving them a distance of about 2″ from each other. Bake for 10 minutes at 375° or until they turn golden.
And there's your chance to make a fortune!
Liked this post? Do Share it